REFERENCE
---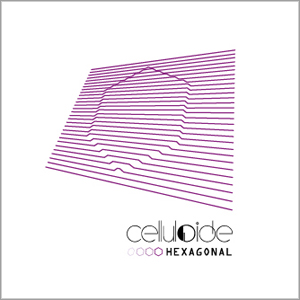 HEXAGONAL

For this new album, not only the lyrics but the graphics were influenced by french culture...

The album design is strongly inspired by monochrome works of Victor Vasarély.
Instead of making round surface pop out from simple lines, the shape of an hexagon is drown by the lines little movements.

Apart from the the use of violet color and the Hexagonal typical form, the influence from "Sir-Ris" oil-on-cavas by the painter is clearly visible.