TRANSLUCIDE EP
7" VINYL LIMITED 4-TRACK EP
TRANSLUCIDE EP will be released as a very limited clear vinyl 7" edition
as a final chapter to the Futur Antérieur singles series.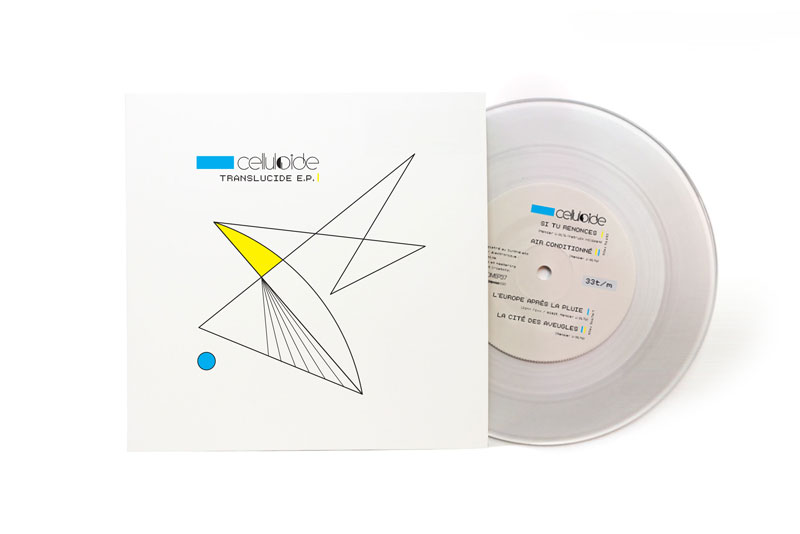 The vinyl edition will propose the edit versions of Si Tu Renonces and La CitéDes Aveugles singles,
with Air Conditionné and L'Europe Après La Pluie as B-Sides.

TRACKLIST:
A-side:
1. Si Tu Renonces (Edit) 3'11" VIDEO OUT NOW!
2. Air Conditionné (Edit) 3'22" VIDEO

B-side:
3. L'Europe Après La Pluie 3'35" (John Foxx cover) VIDEO
4. La Cité Des Aveugles (Edit) 3'07" VIDEO



Each copy of the EP will be signed by Celluloide.

This price includes shipment.


RELEASE DATE INFORMATION

Unfortunately, we have had a problem with our supplier and will not be able to send your copy for the time being.
Even though we started the production a long time ago, we could not have foreseen the situation.
Meanwhile as each 7" has a download code on it, we will send you this code by email
so that you can get the audio tracks, hoping that it will help you waiting the physical release.

Pre-orders are still accepted and we will give you information about the availability of the record as soon as we can.