TRANSLUCIDE EP
7" VINYL LIMITED 4-TRACK EP
TRANSLUCIDE EP will be released as a very limited clear vinyl 7" edition
as a final chapter to the Futur Antérieur singles series.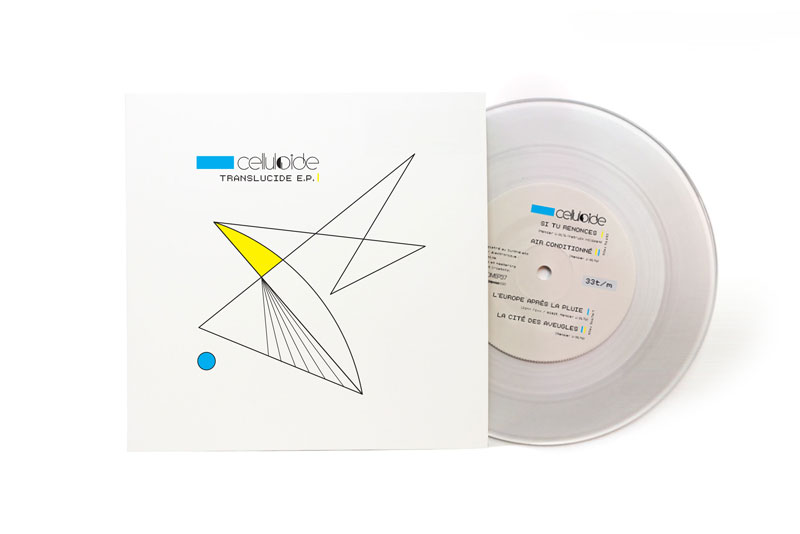 The vinyl edition will propose the edit versions of Si Tu Renonces and La CitéDes Aveugles singles,
with Air Conditionné and L'Europe Après La Pluie as B-Sides.

TRACKLIST:
A-side:
1. Si Tu Renonces (Edit) 3'11" VIDEO COMING IN SEPTEMBER
2. Air Conditionné (Edit) 3'22" VIDEO

B-side:
1. L'Europe Après La Pluie 3'35" (John Foxx cover) VIDEO
La Cité Des Aveugles (Edit) 3'07" VIDEO



Each copy of the EP will be signed by Celluloide.

This price includes shipment.

A four-track digital download will be available with a code on the single.
Release : september 25. 2020.